BREW Platform - A Trusted Norm... iPhone Application Development India
Shaping up your expectations
A one-stop destination for all new age mobile applications development
BREW Mobile Application Development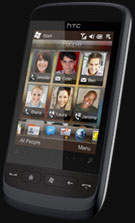 A product of Qualcomm Binary Runtime Environment for Wireless or BREW is an emerging name in the wireless technology sector. To provide our global clientele with state of the art mobile applications, we at IADI, follow the best approaches under Brew Application Development.
The main feature of the BREW is its easy portability which makes it available to different platforms with ease. Being a flexible platform, it is used on a variety of smart phones, providing multiple deployment options and complete business and technology solution.
Brew App Development at IADI
We make sure that our Brew Application Developer is well versed in programming languages such as C/C++ and the BREW MP SDK to develop robust software applications for  CDMA-based / GSM based wireless devices. IADI provides you with its Brew App Developer service wherein you may hire our developer for all BREW applicaiton development purposes.
We are responsible for high tech Brew application solutions as under:
Unique application development
Entertainment/Media applications
Client/server applications
Promotional applications
Audio/Video streaming
Wireless solutions
Gaming solutions
GPS or location based solutions
General utility applications
Solutions for re-engineering to upgrade
Solutions for voice/text message
Solutions for Game development and porting
Solutions for XML data-based Application
Solutions for QA Testing & Support service
Instant Quote
Tell us about your requirement
and we will get back to you soon.