Android App Developers for Hire
Hire Dedicated Android Application Programmers
A one-stop destination for Android apps development services
Hire Android Programmer/Developer

With its widespread popularity, Android provides a gamut of opportunities for application development. Since we upgrade the knowledge base of our web developers, they were well prepared as Android Apps Developer. IADI (iPhone Development India) is slowly but surely making a foray into the  Android mobile app development market.
Hire Android developer at an affordable rate who are well versed with the technology required to make Android app that are compatible on multiple platforms.Our Hire Android Programmer service takes care of the aspects of - quality, innovation, functionality and interactiveness while developing unique Android application for you.
    The Hire Android Application Developer team makes adequate use of the versatile features of the Android framework using its SDK. Programming customized Android based app is their forte while sticking to the clients' needs.
The Hire Android App Developer service from IADI makes sure you have the best of the Android app for your business requirements.Our Android App Developer for hire takes extra measures to follow the best approaches for the benefit of our clients: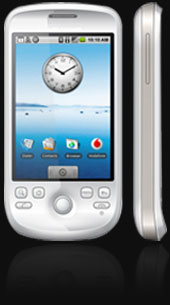 Initiate the project only after in-depth requirement analysis
Have sound knowledge of all the technologies
Possess excellent problem solving skills.
Provide result oriented solutions
Stringent project start up and timely delivery
Android development, testing and maintaining all at one point
Our Hire Google Android Programmer service provides benefits such as:
Highly competitive price – save upto 60% of your costs
Manage your project remotely with convenience
Full time developers on hire who work consistently for 8 hours a day, 5 days a week
Select your developer from pool of experts with having domain specific knowledge (Regular App, Game App or Web App)
Hire them on hourly or monthly basis
Transparency in dealing with our clients at every step
Easy communication and regular updates
Prior experience in the Android platform
Get a favourable and secure development environment
Constant support and maintenance
Gain full authority over the source code
Instant Quote
Tell us about your requirement
and we will get back to you soon.