Easy Mobile Social Networking
A one-stop destination for all new age mobile applications development

Instant Quote
Tell us about your requirement
and we will get back to you soon.
iPhone Social Networking App Development
Social Media has become a part of our everyday lives. With the simultaneous growth of the iPhone and various Social Networking Websites, it has become almost a compulsion to develop a social networking app to market and promote your business on these sites.
Owing to the mobility and competence of iPhone there are endless scopes of programming and developing wide range of Social Networking Apps. Our developer for iPhone Social Networking App Development has comprehensive knowledge of all iPhone technologies and the integration of social networking websites in iPhone apps.
Hire iPhone Social Networking Application developer from us who have the proficiency in custom iPhone Social Networking Software Development on the following popular social networking platforms: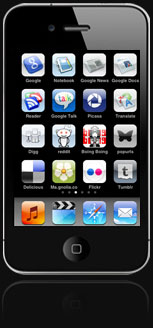 Facebook on iPhone
MySpace on iPhone
YouTube on iPhone
Twitter on iPhone
Google+ on iPhone
Benefits of iPhone Social Networking Applications Development at IADI:
Desired Social Networking App at an affordable rate
Customized and robust iPhone Social Networking Application Development services
Perfect integration of the iPhone Social Networking Application with social media sites
Extraordinary and robust iPhone Social Networking App integration
Takes your business to new heights by correct marketing and promotion of your app to millions of users
Get highly interactive apps as we supplement your app with photos, videos, interactive graphics, games etc.
Delightful experience
Compatible on most Apple iPhone/iTouch products
User friendly applications
You can avail the service of integrating popular social networks with your existing iPhone app like:
Game App
Entertainment App
Utility App
Sports App
Business and Finance App
Photo/Video App
Chat/Messaging App