Hire for Desired Mobile Application Proficiency iPhone Application Development India
Shaping up your expectations
A one-stop destination for all new age mobile applications development
iPod Touch Applications Development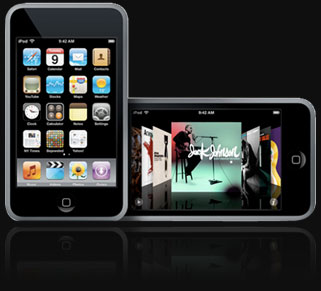 The iPod Touch by Apple Inc. is the latest entrant among iPod devices. Able to perform a host of interactive and entertaining functions, the iPod Touch requires the best developer for quality iPod Touch Application development. It not only serves as an entertainment medium but also a tool to promote your business and generate revenues through the target users.
At iPhone Application Development India (IADI), we provide a wide berth for iPod Application development and passionately create app that fits the requirement criteria of our clients.
We provide iPod Touch App Development services for creating apps in the following categories:
Business Apps
Travel Apps
Finance Apps
Learning Apps
Calculate/Utilities Apps
Entertainment Apps
Games Apps
News Apps
Search tool Apps
Sports Apps
Social Networking Apps
Weather Apps
Productivity Apps
Our iPhone Application Developer materializes your ideas into robust app for the iPod Touch platform. Adept in programming various types of apps for the iPhone and MAC OS X platforms, they are proficient in developing a plethora of apps under iPod Software Development.
Hire iPod App Developer from us, skilled in various iPhone technologies and creates custom outstanding iPod Touch app under iPhone App Development.
Our iPod App programmer use the latest tools and technologies to build high end applications for the iPod Touch that are:
Robust
Bug free
Fit for App Store
Interactive
Entertaining
User friendly
Compatible with similar platforms
Instant Quote
Tell us about your requirement
and we will get back to you soon.