Capturing the web iPhone Application Development India
Shaping up your expectations
A one-stop destination for all new age mobile applications development
Wireless(WAP) Mobile Applications Development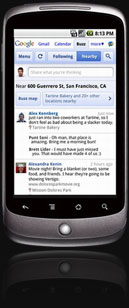 We at IADI , supply our clients with the best technology using Wireless (WAP) Mobile Application Development for their mobiles, PDAs and other hand held devices. We make use of WAP (Wireless Application Protocol) to maximize the output of your mobile devices by combining it with the power of the internet.
Using knowledge and experience in various programming languages and aware of all the WAP functionalities, our Wireless Mobile Application Developer aims to develop the best applications for your business.
Hire Wireless App Developer from our WAP Mobile App Development Company as a part of our services.
With firm determination, our WAP developers are committed to provide quality services and solutions to all our clients:
Get useful and instant information at your fingertips anywhere.
We are responsible in simplifying the WAP solutions for your use.
Get remarkable improvement in your business methodologies.
Feature rich apps that suits your needs.
Keeping in mind the various features and functions of the wireless technology such as - sending and receiving e-mails, downloads, various M-Commerce business solutions and other trendsetting apps, we provide our clients with unique WAP App Development services.
We provide Wireless Mobile application solutions for all the leading smartphone and other mobile platforms having GSM, CDMA, TDMA etc. :
Palm OS
Windows
Symbian
BREW
Pocket PC