A Prolific Update for Quality Development
Instant Quote
Tell us about your requirement
and we will get back to you soon.
Hire iPhone OS 4.0 Application Developer
An offshore IT development company, iPhone Application Development India (IADI) offers hire iPhone OS 4.0 programmer and developer service having proficiency in various iPhone technologies.
Our experienced iPhone OS 4.0 Developer for Hire work with passion to deliver the finest in iPhone application development. They have prior experience on the MAC OS X platform and are updated with latest tools and techniques involved with programming outstanding iPhone App.
Hire iPhone OS 4.0 App Developer from us to meet your customized business needs through exceptional Apple iPhone OS 4.0 app development. Dedicated and passionate, they help develop remarkable iPhone app: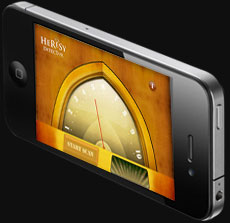 Expert professionals who handle iPhone OS 4.0 app development proficiently
Easily integrate the new features of the iPhone OS 4.0 in previous iPhone apps
Optimum utilization of the new iPhone OS 4.0 APIs with the iPhone SDK 4
Superior quality iPhone OS 4.0 app
Thorough knowledge of all the iPhone technicalities
Benefits of Hiring iPhone OS 4.0 Application Developer from IADI:
Our Hire iPhone OS 4.0 Developer service provides benefits such as:
Highly competitive price – save up to 60% of your costs
Manage your project remotely with convenience
Full time iPhone OS 4.0 App developers for hire who work consistently for 8 hours a day, 5 days a week
Hire iPhone OS 4.0 aplication developer from pool of experts with having domain specific knowledge (Regular App, Game App or Web App)
Hire them on hourly or monthly basis
Transparency in dealing with our clients at every step
Easy communication and regular updates
Prior experience in the Mac OS X and iPhone platform
Get a favorable and secure development environment
Constant support and maintenance 24/7
Gain full authority over the source code