A Prolific Update for Quality Development
Instant Quote
Tell us about your requirement
and we will get back to you soon.
iPhone 4 Application Development
Apple Inc. has included exceptional features in its iPhone 4 which paves the way for unique iPhone 4 Application Development. Along with iOS 4, these features provide immense potential for development of various applications.
With prior experience in MAC and iPhone platforms, our teams of iPhone 4 programmer help in innovative iPhone 4G Application development as per your requirements.
Our iPhone 4 application developer uses distinguished features of the iPhone 4 such as- Multitasking, Face Time, Retina Display, HD Video recording, Gyroscope, Accelerometer and Dual mic suppression to serve the purpose of designing unique apps.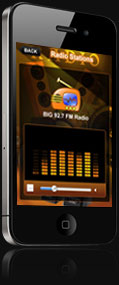 Get the best of iPhone 4 programming from our in-house iPhone 4 App developer who:
Work passionately to develop apps as directed by clients
Have detailed knowledge of the MAC OS X platform and iPhone SDK
Employ the latest tools and techniques
Update themselves regularly
Put to use 1500 APIs provided by the iPhone SDK
Focus on customer satisfaction to provide high-end services
Adhere to industry standards for comprehensive iOS 4 app
Utilize the best resources to create outstanding solutions
Our skilled developer caters to various spheres of iPhone 4 App Development:
Business Apps
Travel Apps
Finance Apps
Learning Apps
Calculate/Utilities Apps
Entertainment Apps
Games Apps
News Apps
Search tool Apps
Sports Apps
Social Networking Apps
Weather Apps
Productivity Apps