iPhone iOS 4 Application Development
Apple's iPhone iOS 4.0 is a highly developed operating system. It helps the iPhone iOS 4.0 app developer to develop extraordinary apps by utilizing the host of features that it provides. Also, having more than 1500 APIs it provides quality iPhone iOS 4.0 App Development.
The iPhone iOS 4.0 Programming is done using distinguished iOS 4 feature. The iPhone App Developer thus develops and implements state of the art iPhone app using different features listed bellow.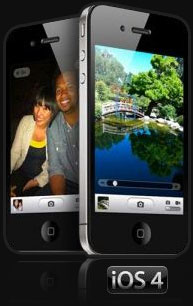 Multi-tasking – perform multiple tasks at the same time
Apps Folder - separate folders for app
Mails - enhanced mail app capability
Game Center - provides different kinds of service to network with other players
iAD - earn more revenues with iAD integration in the apps
Direct access to inbuilt iOS 4 functionality

Photos, SMS, Map, Video, Calendar, Accelerometer and others
Our in-house teams of iPhone iOS 4.0 Application Developer have the expertise in iPhone iOS 4.0 application development in various sectors:
Customized, innovative iOS 4.0 applications

Entertainment
Sports
Travel
Navigation
Social Networking
Music & Video
Business & Finance
Tools " Utilities (Search, Weather, Calculate, etc)
Productivity
Education & Learning

iPhone app migration to other Apple devices
iPhone custom theme, mock , Icon design
iPhone Mobile Website Development
iPhone Game Development
iPhone Widget Development