Proficient Mobile Phone Transformations
Instant Quote
Tell us about your requirement
and we will get back to you soon.
Update Apple iPhone OS 3.0 Apps to iPhone OS 3.1
Now iPhone application developers can develop more advanced applications for your world class smart phone called iPhone or you can easily renovate your 3.0 old iPhone application with advance features. This all could happen easily with utilizing new version of iPhone SDK3.1 and OS 3.1 offered by Apple Inc to iPhone apps developers for best iPhone programming. It is 21st advance version of iPhone SDK and OS, which offer programmers certainly a good opportunity to develop new advance iPhone apps/software and enhance the existing 3.0 iPhone apps/ software with some new useful features. We are committed to offer best design & development of iPhone apps/software for our clients to stay ahead.
So, please welcome, the iPhone Application Development India for the optimum utilization of new iPhone SDK 3.1 and OS 3.1 under jurisdiction of our professional iPhone developers to develop new advanced iPhone apps and enhance the 3.0 existing or old iPhone applications.
iPhone OS 3.1 software update brings four main core features for organizing iPhone Apps by ultimate iPhone user, downloading music by iPhone user and Genius Recommendations for iPhone apps developers.
Genius Recommendations for Apps
Genius Mixes
Download Ringtones Wirelessly ( regarding buying iPhone Ringtones from iTunes Store)
Organize Apps in iTunes ( syncing iTunes to iPhone via computer)
Following are new added features in OS 3.1 or advantages of OS 3.1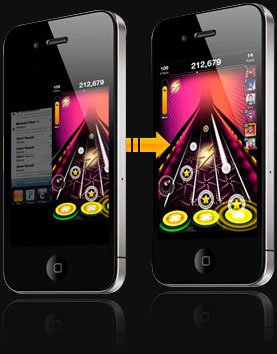 iTunes U content organization1
Improved performance of iPhone 3G Wi-Fi via Bluetooth
Now iPhone users can paste contact numbers into keypad
Improved control over voice with Bluetooth headsets on iPhone 3GS
Now iPhone users can watch new credits in App store and iTunes store
New feature of warning on visiting fake websites in Safari (anti-phishing)
Now iPhone users can easily save video from mail and MMS into camera roll
Invitation handling and Exchange calendar syncing is improved in OS 3.1
New feature is added of locking iPhone with the help of passcode via MobileMe
Easy exchange of codes, iTunes Gift Cards as well as certificates in the App Store
Now iPhone programmers can easily solve issues regarding incorrect display of apps icons
New option is added of using "Home button" to activate accessibility features on iPhone 3GS
Now iPhone developers can provide improved syncing for entertainment with TV shows, movies, music, photos1 and podcasts
Another new option is added of "Save as new clip", the new video can be saved easily as new clip on iPhone3GS at the time of video trimming.
To adding up the new facilities in existing iPhone applications/softwares by utilizing new versions of iPhone SDK 3.1 and OS3.1 needs professional iPhone developers. iPhone Application Development India provides expert iPhone programmers to integrate new features offered by iPhone OS3.1 in the existing iPhone applications with the help of SDK3.1.